Raw Cashew Nuts
The Cashew tree (Anacardium Occidentale) is a tropical evergreen native to the Americas but is now widely cultivated in Asia and Africa.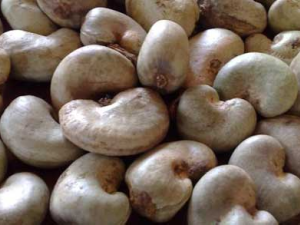 Cashew in its natural form is a soft, white, meaty kernel contained within the hard shells of kidney shaped, raw cashew nuts. It's consumed all over the world as a snack or used as a food ingredient.
The processing operation for extracting the kernels from the cashew nut is a complex and management intensive operation. The processing industry is mainly dominated by Brazil and Vietnam.
Suryadeep International currently only trades in raw cashew nuts from West Africa. Our success depends heavily on healthy relationship with farmers, local suppliers, quality inspectors and processors present throughout the value chain.
Below is the World Trade Map for Cashew Nuts